S.U.C.C.E.S.S. nursing home
2014-11-18
As 10 warm-hearted angels, the finalists of Miss Chinese Vancouver visited the S.U.C.C.E.S.S. Simon K. Y. Lee Seniors Care Home lately to bring cheers and laughter to the seniors living there.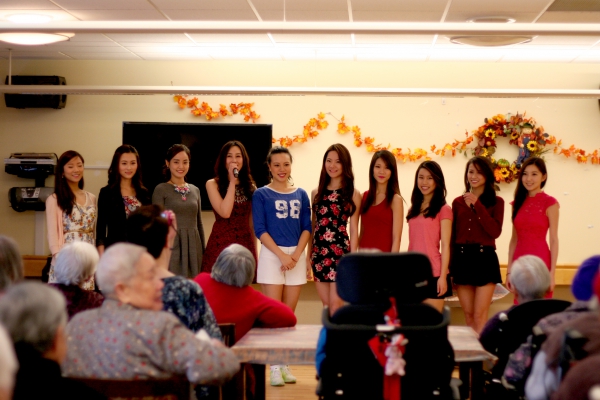 #1 Jessica partnering with #2 Zoe, and #4 Fiona pairing up with #7 Mindy sang two classic Chinese golden oldies, Friends and Love and Passion. #6 Emma and #10 Kiki worked together to play the popular piano piece from the movie Secret. #3 Eric who has been learning guzheng since she was small performed the Japanese song Senbonzakura, and #9 Maggie sang a song while playing the ukulele.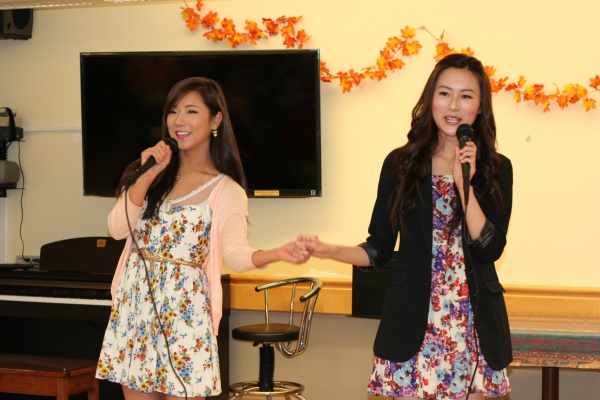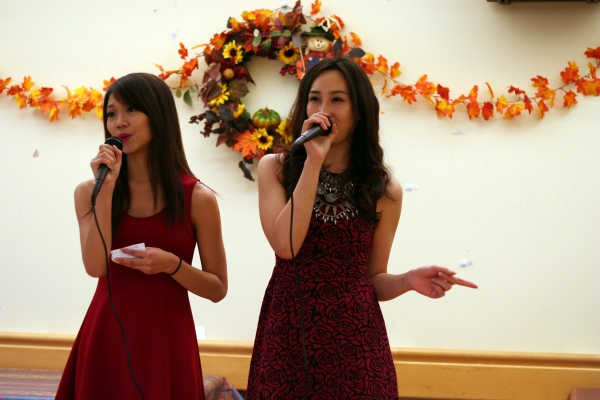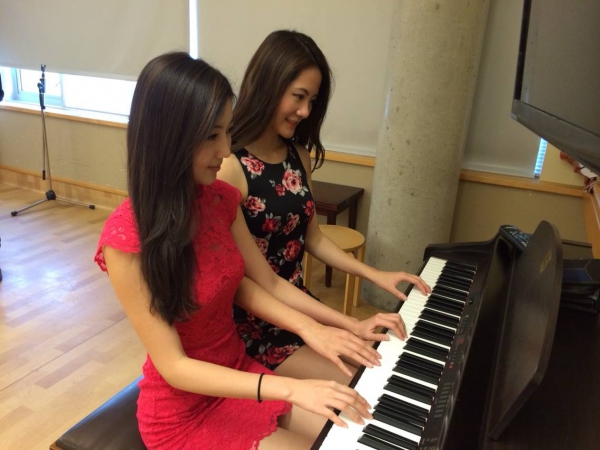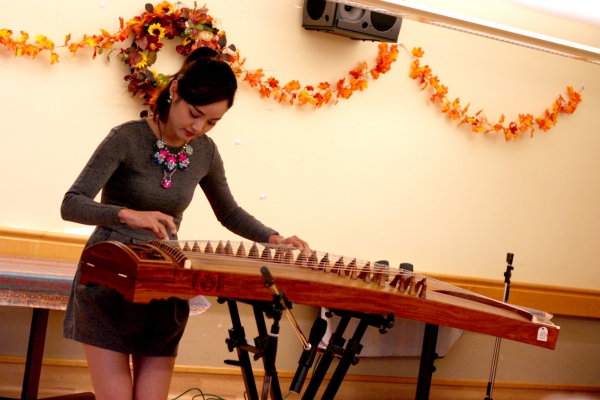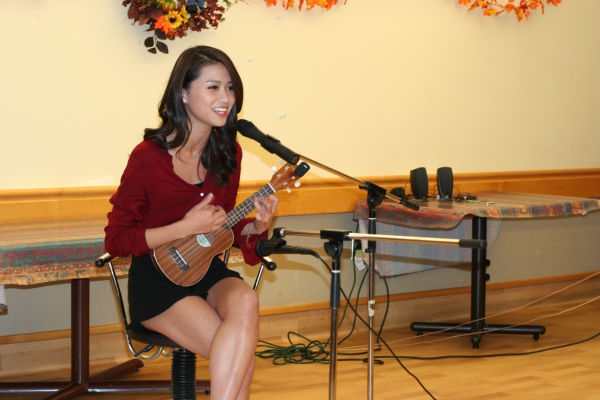 Aside from musical performances, #5 Vivien also put on an exciting performance of the Chinese yo-yo and #8 Sandra danced with hula hoop, bringing excitement and earning praise from the elderly residents. The 10 finalists also prepared a simple Taichi move called 'splitting the watermelon' for all the residents to practice together.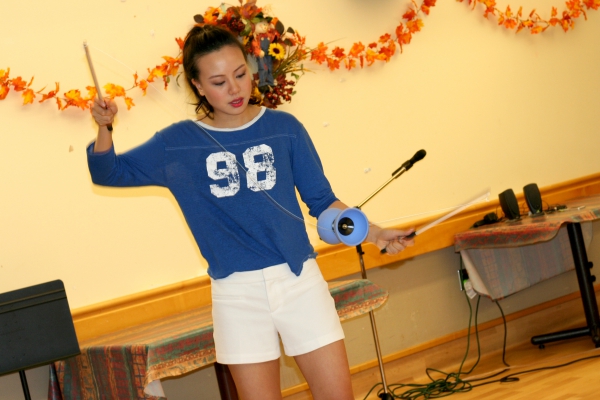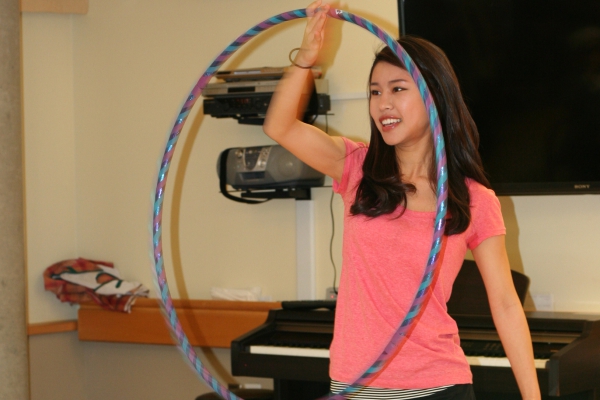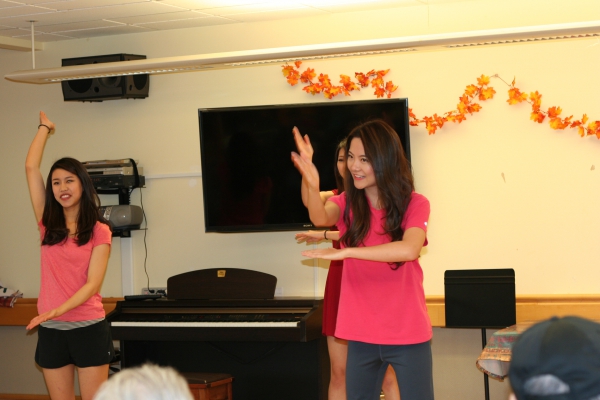 After the performances, the finalists handed out gloves to the senior residents as a token of their love. Lastly, the girls presented a self-designed and decorated Christmas tree with their words of blessings to wish the elderly residents a healthy and warm winter holidays.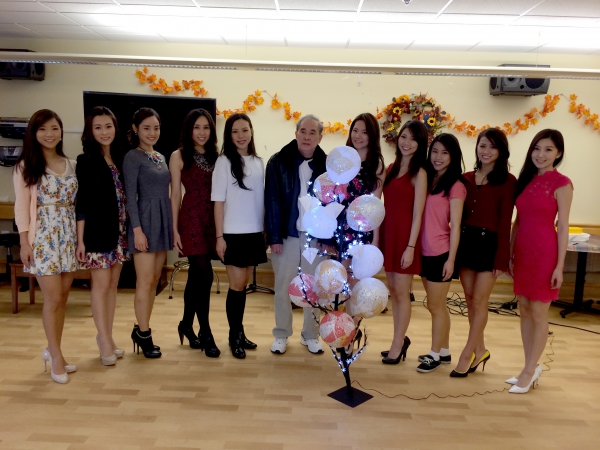 A Beautiful Fairytale V
2014-10-27
Beauty, wisdom, and a unique stage performance are all imperative qualities of the Miss Chinese Vancouver when audience's attention is being captured at all times. Over the past month the 10 finalists have been working hard for the final competition. Stage director Didi has given them professional training on stage performance, steps, and dance choreography. Under Didi's strict guidance, the contestants have produced amazing results with their hard work and perseverance. Through modeling instructor Adam's lessons, the 10 finalists have learned how to present their most stunning selves in front of the camera with increased confidence in their poses. In addition, the contestants also attended fitness sessions with instructor twice a week to enhance their bodily beauty.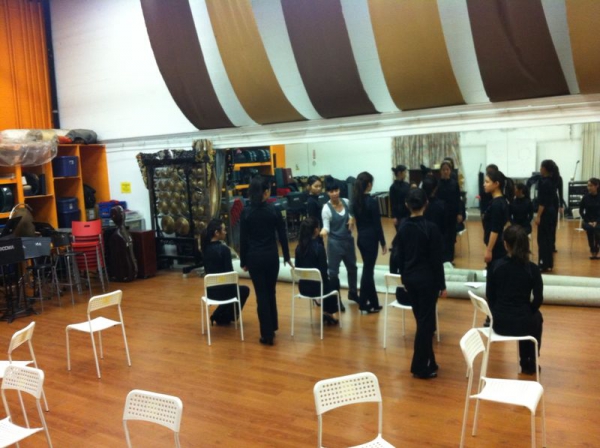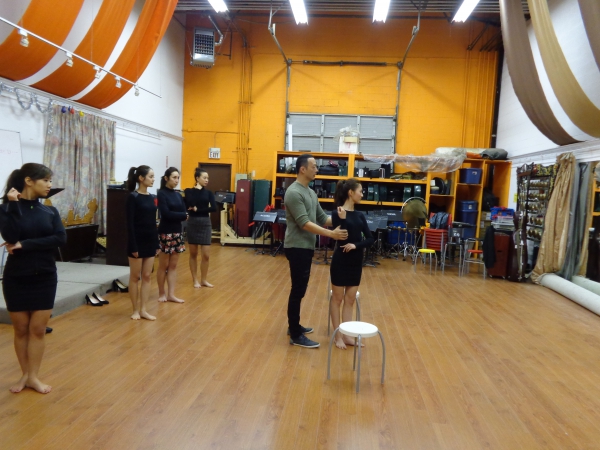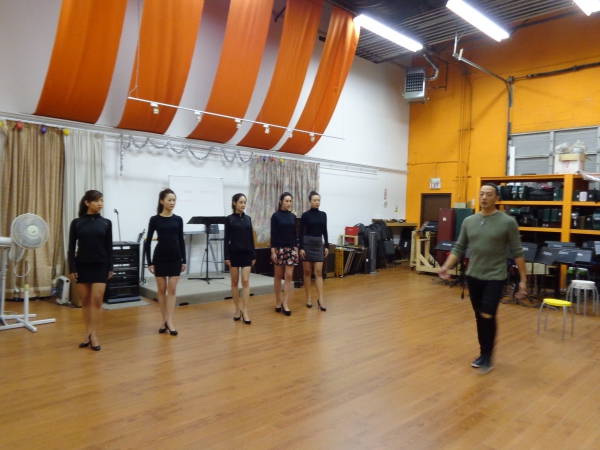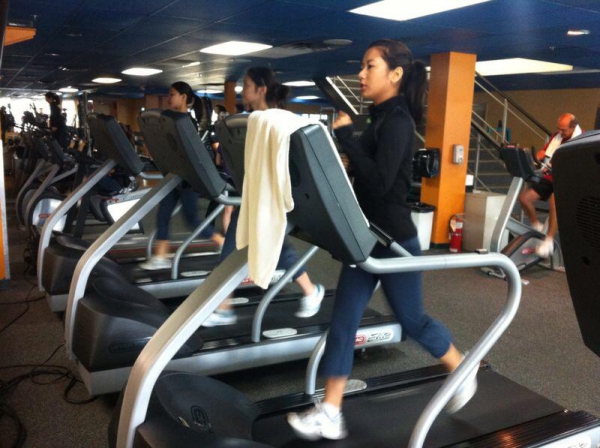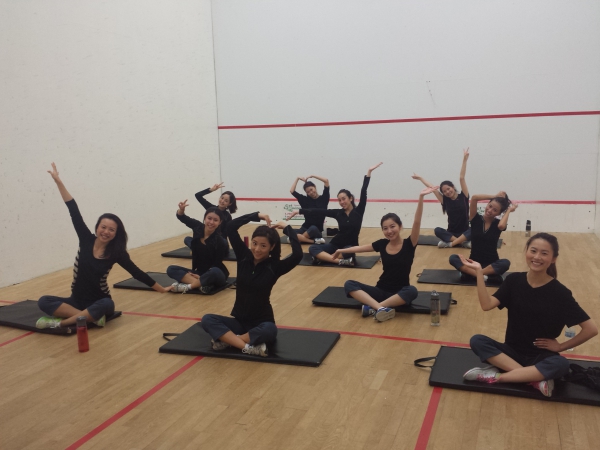 A Beautiful Fairytale IV
2014-10-24
From inner beauty to outer appearance, every detail must be taken care of for the finalists to be transformed and shine on stage. Fairchild TV has arranged a professional dental health care and teeth whitening session to ensure that an extra dazzle will be added to their stunning smiles. The contestants also received manicure treatments and attended a seminar from a professional swimwear expert to learn how to select swimsuits and undergarments that best fit their bodies. To keep updated with the latest Pageant news, please tune in Sunday night at 7:40pm on FTV for the Miss Chinese Vancouver Pageant segment in "What's On" and Talentvision's "Asian Magazine" on Saturday night at 8:00pm or Facebook page, or Weibo. 。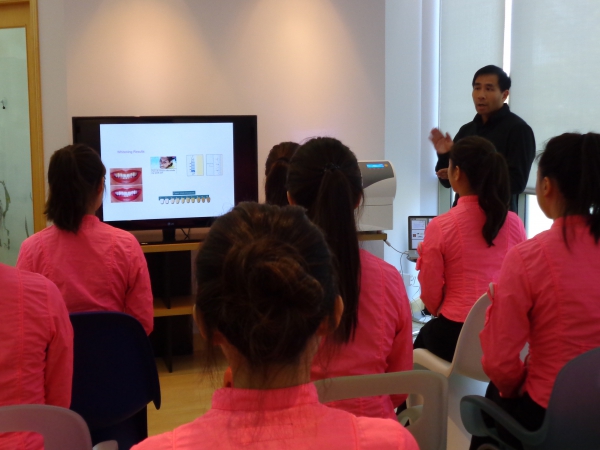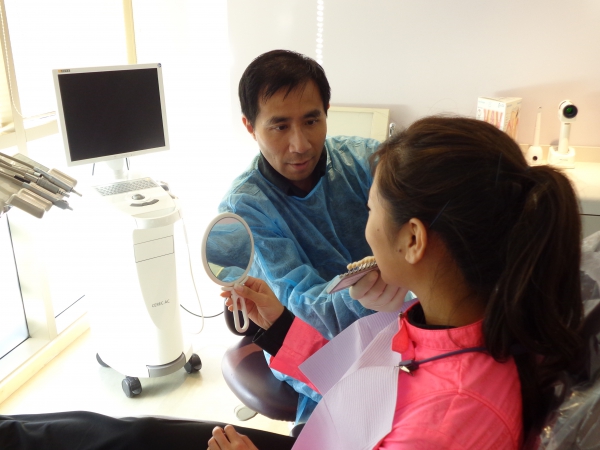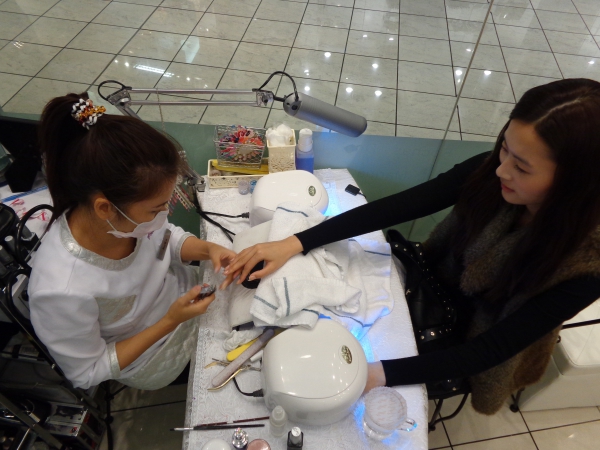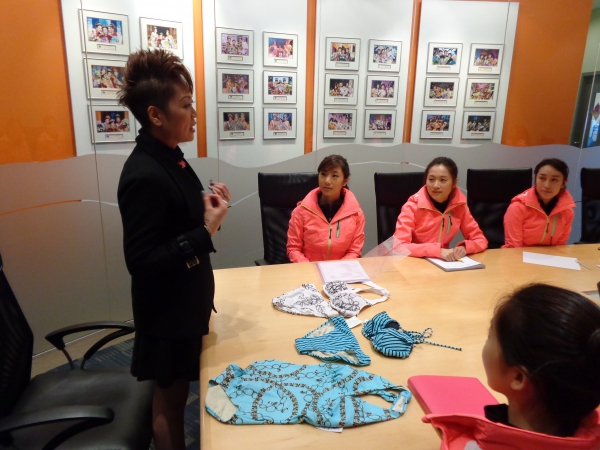 A Beautiful Fairytale III
2014-10-15
The 10 finalists of MCVP have just completed their promotional videos shooting. While both short promo clips were produced with the key words 'fairytale' and 'princess' in mind in order to match this year's theme, each clip was filmed with different styles and techniques. The first clip embraced the wonders of technology by employing chromo key and computer generated backgrounds to compliment the finalist's modern princess styles. Each contestant's dress was accessorized with a luxurious set of jewelry, some with a value of up to hundreds of thousands of dollars, stirring excitement among the girls. The second promotional clip featured the use of large and cute props and set pieces to accentuate the fairytale qualities. During the official photo and poster shoot, the 10 contestants were transformed into models, posing with professionalism and showing off different attitudes for each style and outfit.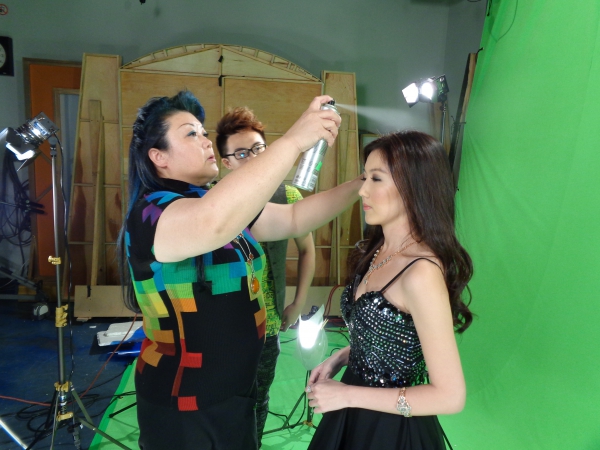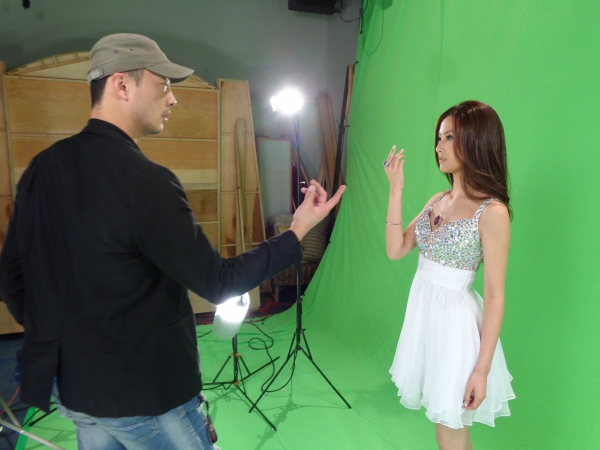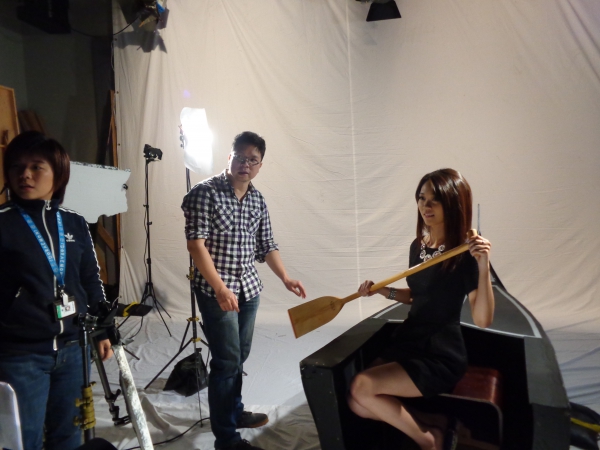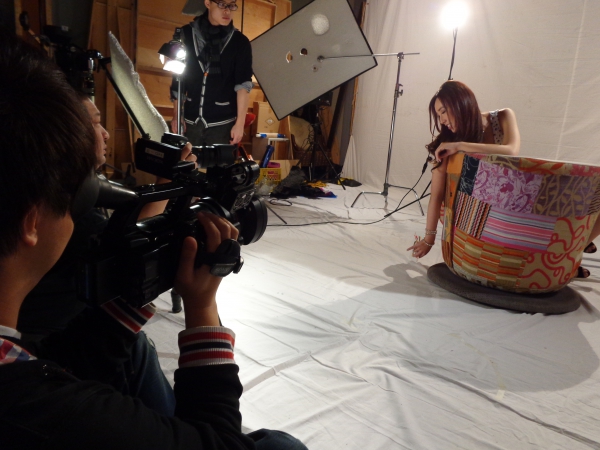 As the filming schedules coincidently matched with Chief Chaperone Kelly's birthday, a cake was brought in to celebrate. Everyone gathered to wish Kelly a happy birthday with the warm and celebratory atmosphere bringing a happy note to the studio.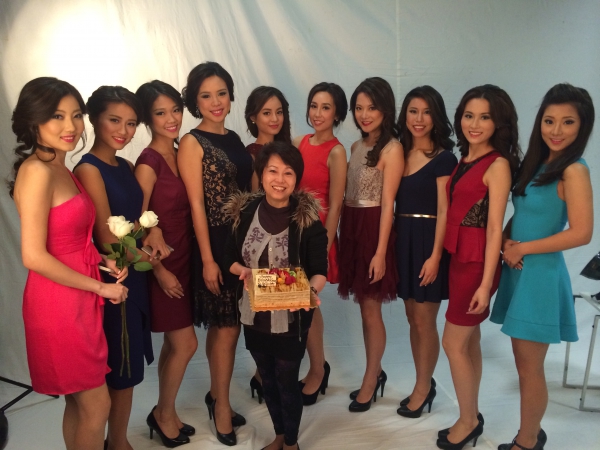 A Beautiful Fairytale II
2014-10-06
The finalists of Miss Chinese Vancouver Pageant 2014 are prepared to present different sides of themselves in a variety of gorgeous fashions that Image Director, Betty, has meticulously selected for each of the girls. The contestants first tried on stylish, modern, yet graceful and feminine dresses, showing off their flawless figures. Next, they changed into glamorous skirts, fairytale-like and mesmerizing. Who will be the one to catch your eye? Watch out for Miss Chinese Vancouver Pageant promotions in November to find out!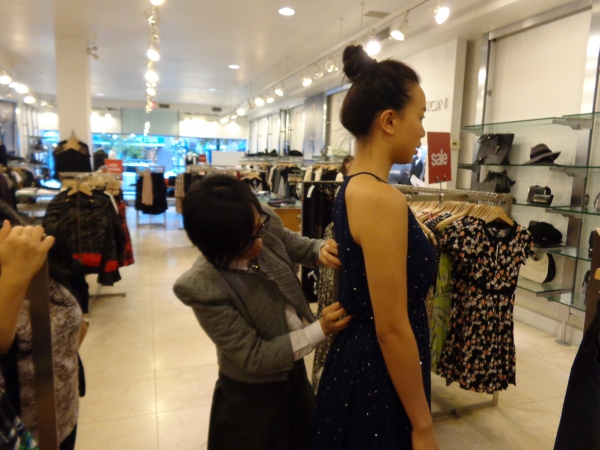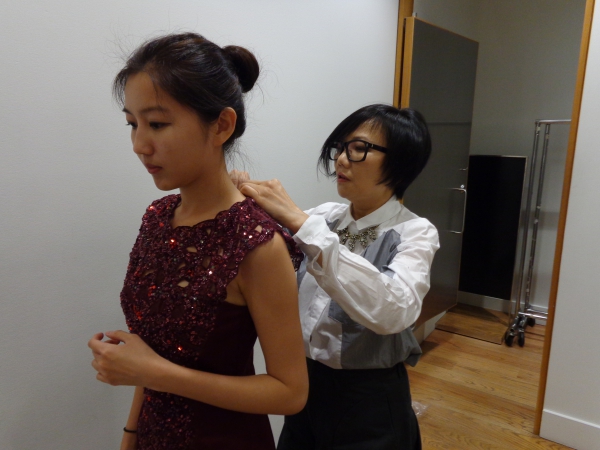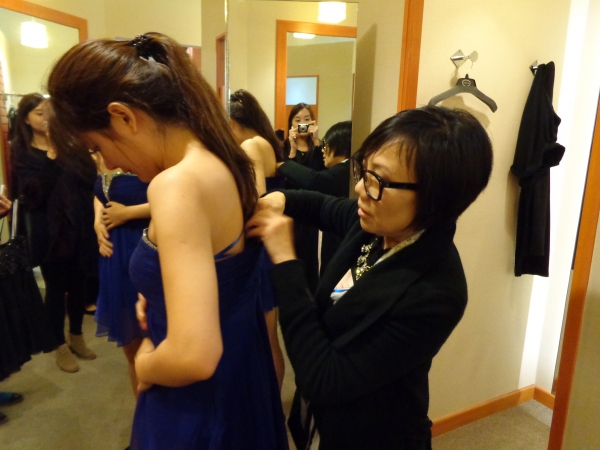 A Date with Leanne Li
2014-09-30
Many past Miss Chinese Vancouvers have a lot of accomplishments that are to be envied. Among them is Leanne Li. After winning the title of Miss Chinese Vancouver in 2004, Leanne went on to capture the crown for Miss Chinese International Pageant 2005. From there, her career in acting was taking off. During her recent return to Vancouver, Leanne showed support for the Pageant by sharing her experience with this year's finalists. Although it has been 10 years, Leanne remarked with a smile that she still remembered her pageant days so vividly because her time at the pageant had brought so many wonderful changes into her life. When asked for tips for success in the pageant, Leanne replied that the secret is to be yourself, because only when you find your true self, will you be able to honestly confront any challenges in front of you and show off your confidence and charisma. Of course, hard work is crucial as well. Leanne remembered putting a big mirror in her garage and practicing her stage steps over and over. Besides, support from her family and friends was also important to allow her to fully concentrate on the competition.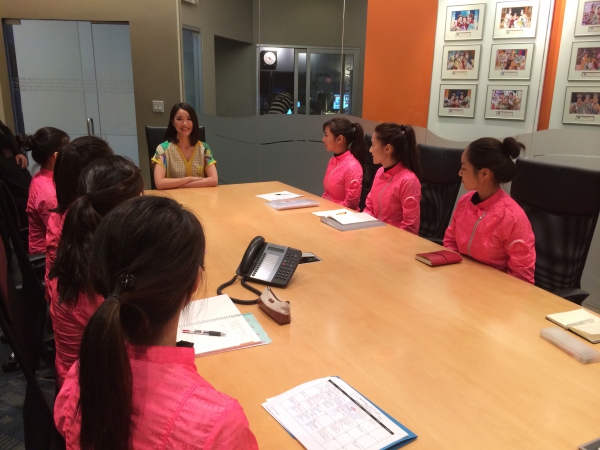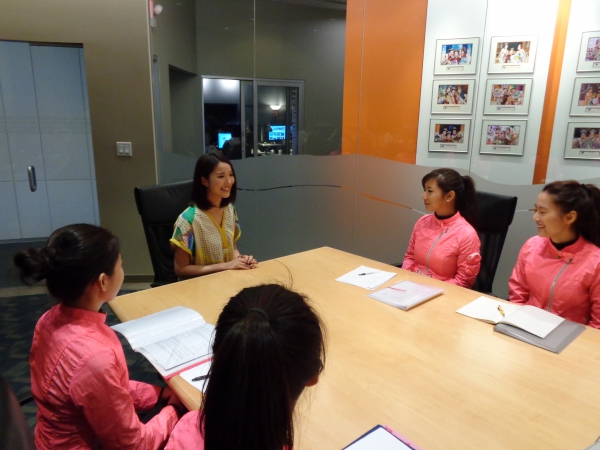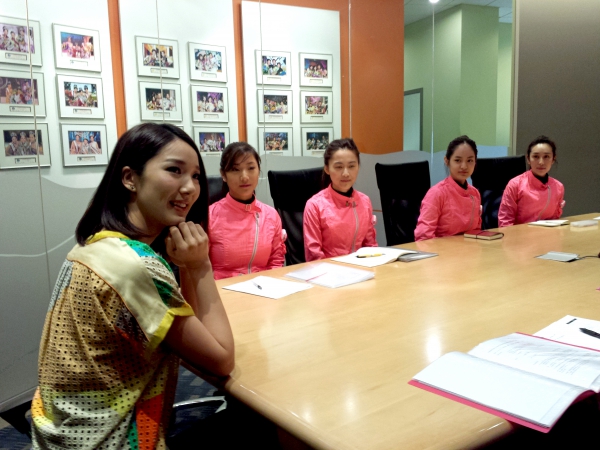 One of this year's finalists who is less proficient in Cantonese asked Leanne on tips to learn the language within a short period of time, to which Leanne jokingly replied the best way is to find a Hong Kong boyfriend! In truth, Leanne put countless amounts of effort into practicing Cantonese, trying to speak the language as often as she could. When discussing the stress from the pageant, Leanne felt that support amongst the contestants was the best way to relieve any nervousness, and as a practicing Christian, Leanne also believed in prayers to bring her power. The finalists were very fortunate to have learned from Leanne, and be able to understand her changes within these 10 years from a contestant to the wonderful artiste she is today. Who will be the next Leanne? Please watch out for the long-anticipated Miss Chinese Vancouver Pageant 2014 taking place on December 10th.
A Beautiful Fairytale I
2014-09-26
The Miss Chinese Vancouver Pageant is a beautiful and memorable journey for those who take part in this life-changing experience. After capturing the crown in last year's Miss Chinese Vancouver Pageant, Cindy Zhong went on to winning the title of 1st runner up at the Miss Chinese International Pageant 2014. She has been transformed from being an ordinary Cinderella to a beautiful princess. Of course, behind the beauty and fairytale magic comes hours of their own determination, dedication and training by staff members from behind the scene. Working hard with a professional team of mentors and teachers, the 10 finalists are ready to flourish on stage on December 10th.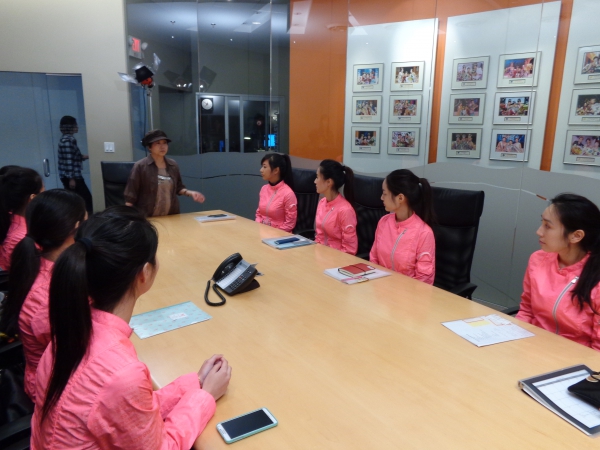 Under the witness of a lawyer, the 10 contestants have signed their contracts and officially kick-started their beautiful journey. First, head chaperone Kelly explained to the finalists the details of the pageant, going over the expectations of the team and the strict guidelines that the finalists must follow.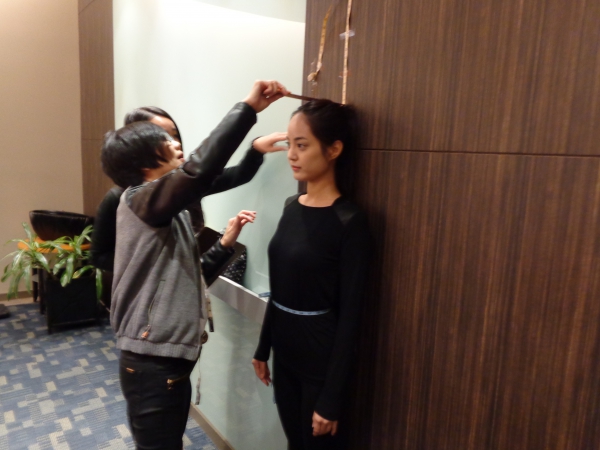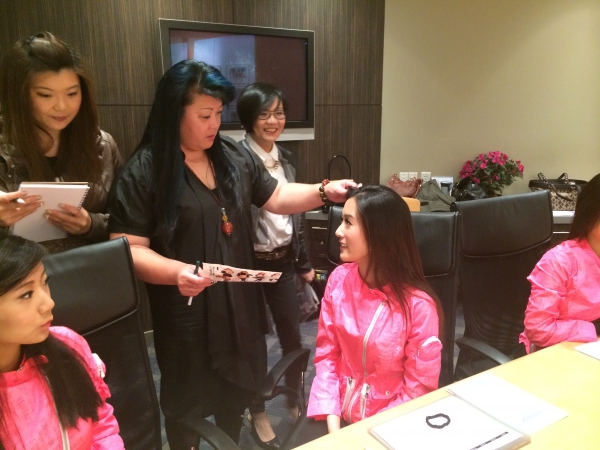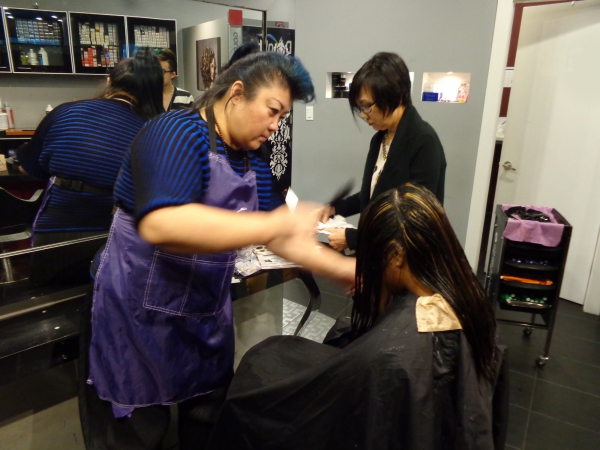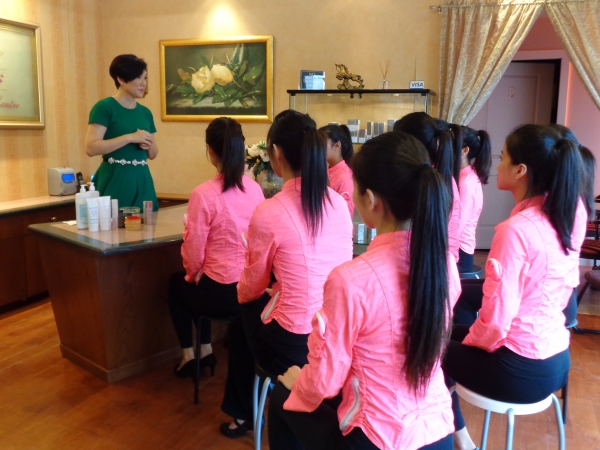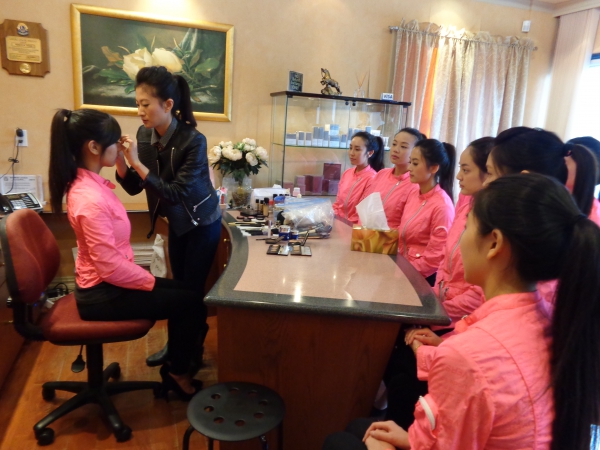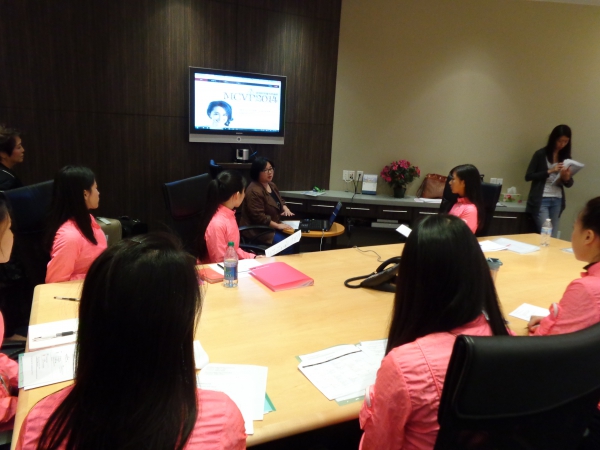 Next, image director Betty, joining hands with professional hair stylists, designed makeovers for the contestants to express their own unique style. Skin care and makeup seminar was also organized for the contestants to enrich their knowledge on beauty and health care. Keeping in mind the power of social networking, the Promotion team has arranged a lesson in social media to coach the contestants the best way to show off their true selves on the Internet and allow audiences to get to know each of them better.
Audition Day
2014-09-22
This year, Miss Chinese Vancouver Pageant is celebrating its 20th year of beauty and success. This glamorous stage has provided a platform for many young women to realize their dreams. The beautiful fairytale legacy continues in 2014. As a city prestigious for its track records on winning titles at the international arena, the Miss Chinese Vancouver Pageant attracts countless applicants each year. With last year's Miss Chinese Vancouver, Cindy Zhong winning 1st runner up in this year's Miss Chinese International Pageant, and Miss Chinese Vancouver 2012 1st runner up, Veronica Shiu, taking the crown in the Miss Hong Kong Pageant 2014, this year's pageant audition was exceedingly popular. In addition, the convenience of the online application process attracted applicants from as far as Winnipeg and Toronto.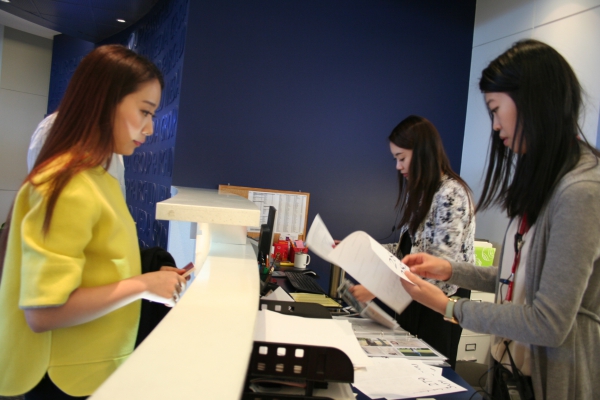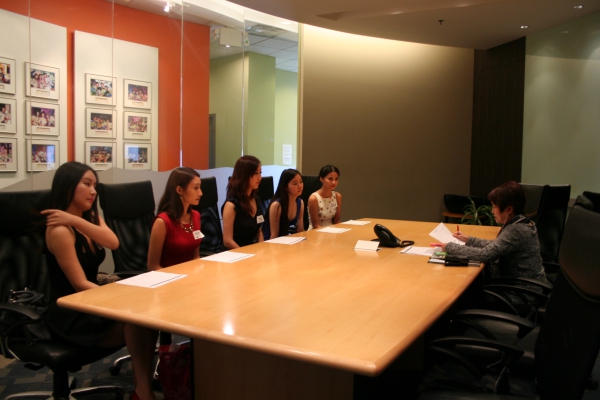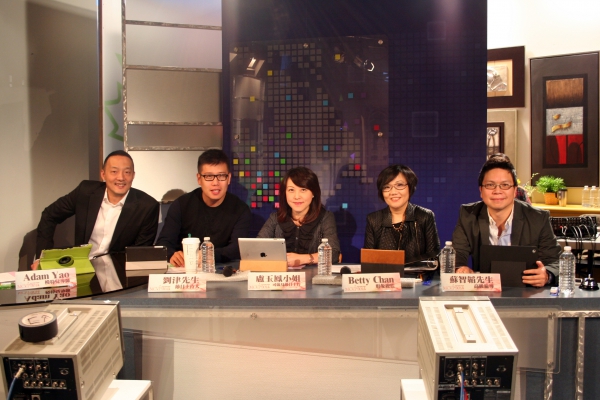 On the day of the audition, each applicant arrived looking their best in hopes of catching the judges' eyes. They first introduced themselves to the judging panel, and then answered the judges' questions. Next came the talent performance and last was the swimsuit modeling. Many of the applicants came prepared, showing off an array of talents including Chinese dance, Latin dance, hip hop, belly dance, aerobic dance, hula hoop, drawing, speech recital, playing keyboard, flute, violin, and more. After much consideration, the judges selected the finalists for this year's pageant. This privileged group will be going through a series of training in preparation for the final pageant to take place on December 10th. The lovely contestants of Miss Chinese Vancouver Pageant 2014 will be revealed in November. Please stay tuned to find out who will be the next Cinderella to fulfill their fairytale dreams!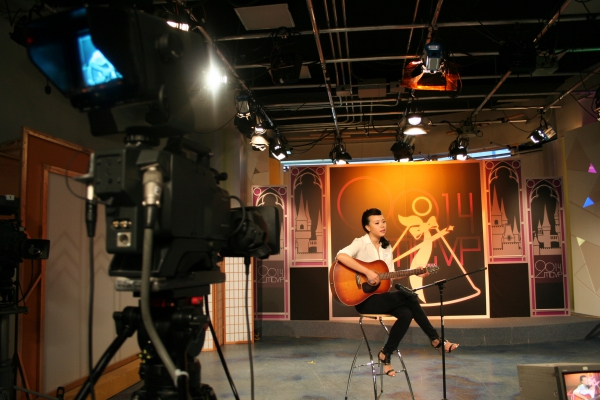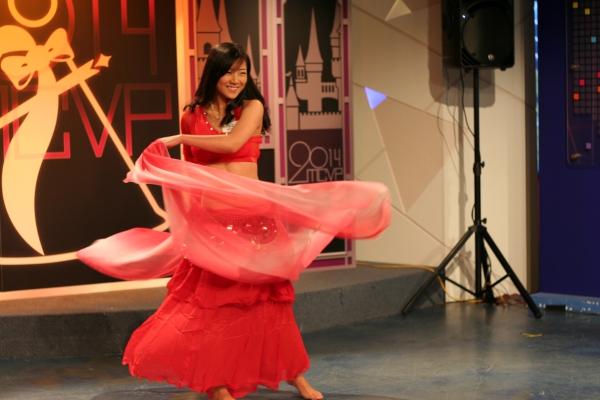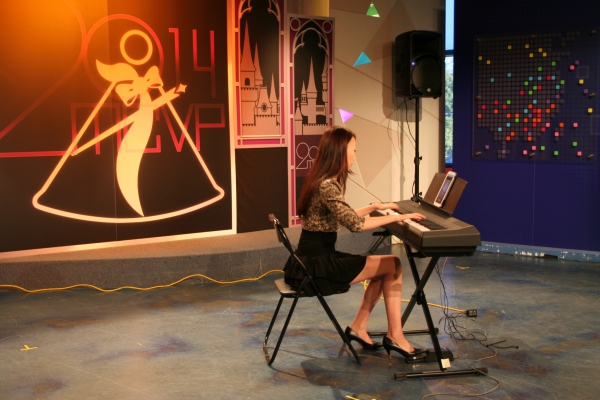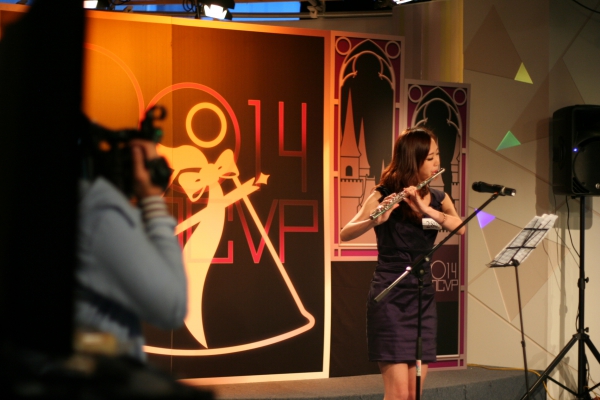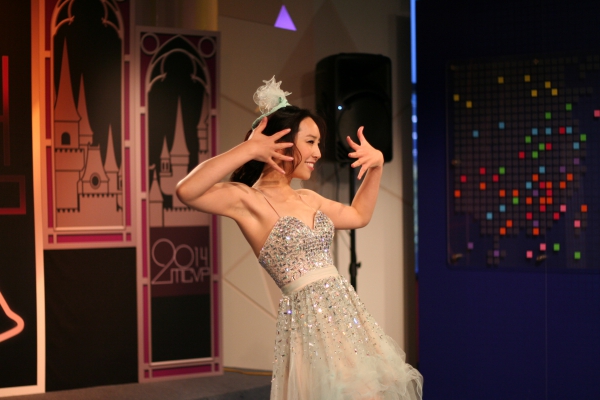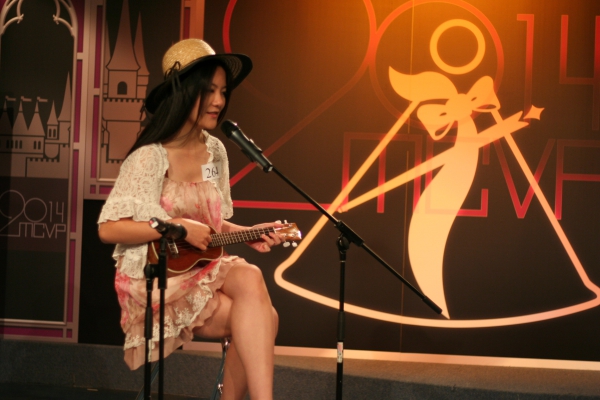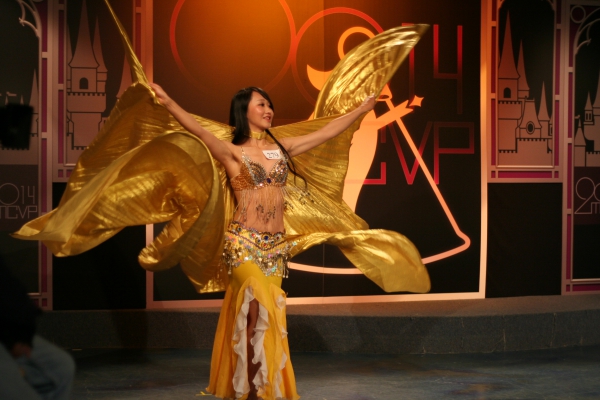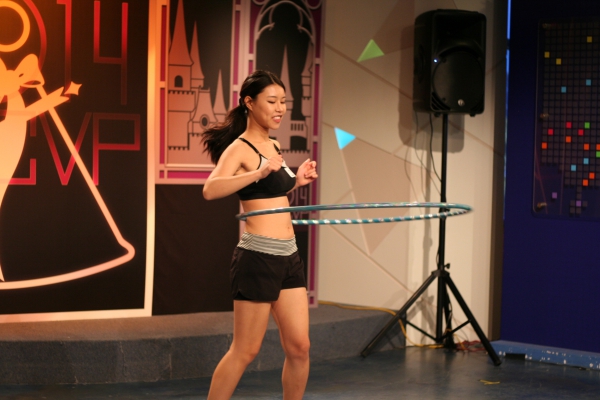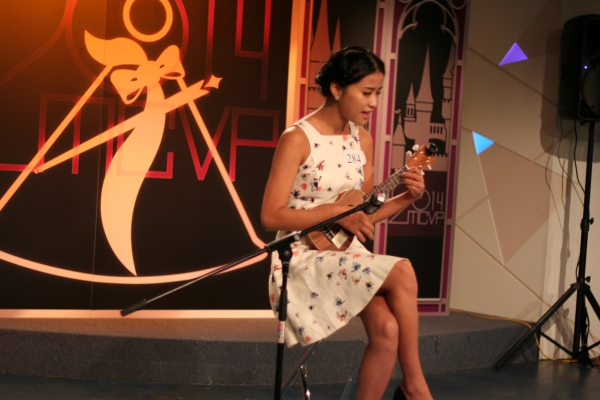 Miss Chinese Vancouver Pageant '14 Gala Dinner Press Conference
2014-09-10
As a continuous and proud supporter of charity events, Fairchild TV is once again pleased to announce the 8th consecutive year of collaboration with Canadian Cancer Society by donating the production of Miss Chinese Vancouver Pageant 2014 as the entertainment for their annual charity gala. The donation will go towards cancer awareness efforts, cancer research, heightening quality of cancer treatment and more. The Canadian Cancer Society held a press conference at Aberdeen Centre on September 10 to officially launch the joint project. Renowned television host William Ho partnered with 2nd runner up of Miss Chinese Vancouver Pageant '13 Jamie Gao as the MC's of the event. Miss Chinese Vancouver 2013 and Miss Chinese International 2014 1st runner up Cindy Zhong, together with Miss Chinese Vancouver contestant Jessica Dai were invited to share their experience in charity works at the Canadian Cancer Society this past year.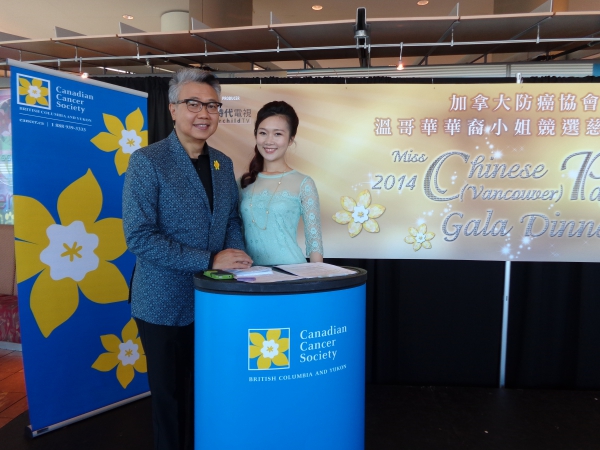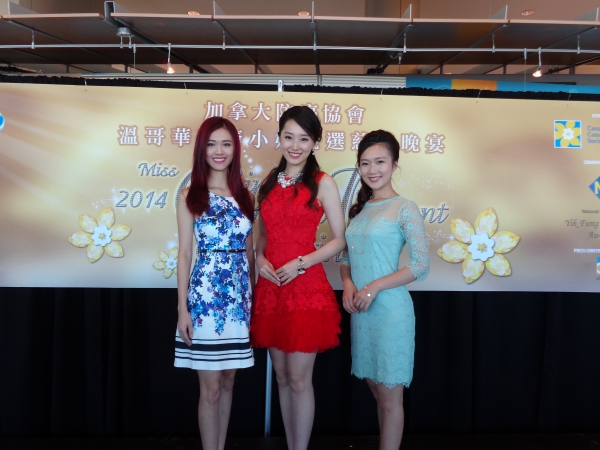 Cindy Zhong, who took on the honor as Canadian Cancer Society's Ambassador of Hope after being crowned in 2013, expressed that her most memorable experience was be the MC at the Gift of Hope Gala Dinner as well as personally working hard to sell daffodil pins in Aberdeen Centre for the Daffodil Campaign. Similarly, Jamie took part in the Canadian Cancer Society's annual Charity Telethon as she demonstrated how to make a salad at the telethon to promote healthy eating. In addition, she also participated in Richmond's Relay for Life to show support for cancer patients. Jessica Dai appreciated the experience gained through the journey as she was given the opportunity to visit the Jean C. Barber Cancer Lodge and learn about the facilities that the lodge offers to patients battling cancer, and the importance of providing a better quality lifestyle to these patients. Recent winner of Miss Hong Kong 2014 and Miss Chinese Vancouver 1st runner up as well as Canadian Cancer Society's Ambassador of Hope of 2013, Veronica Shiu, specially sent her best wishes from Hong Kong and encouraged everyone to support the cause.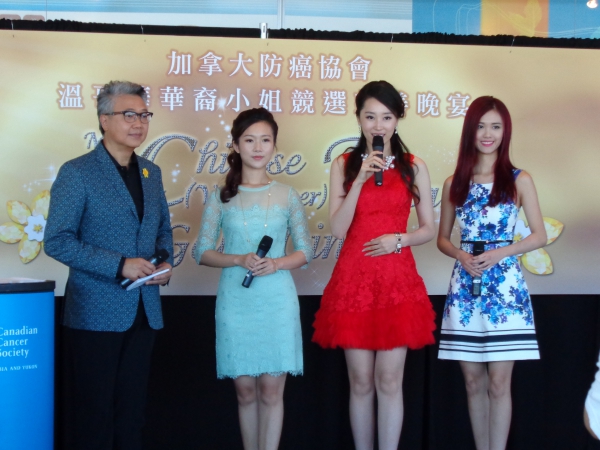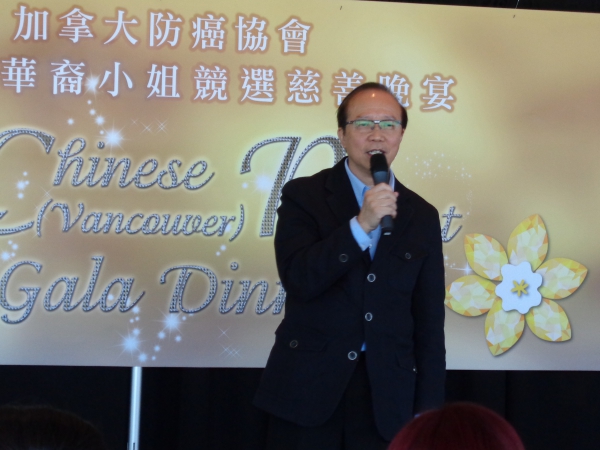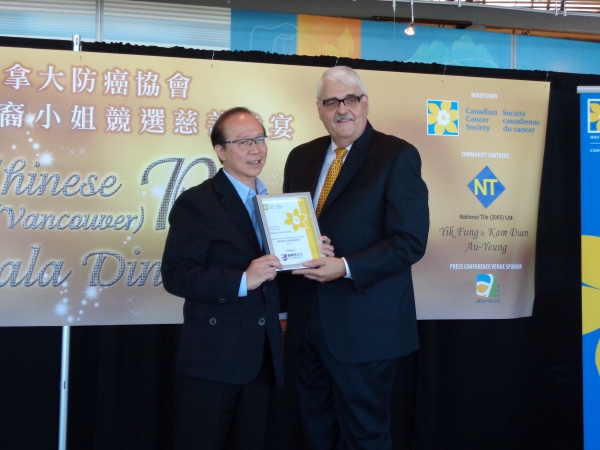 Vice President of Fairchild Media Group Louis Tong revealed during the press conference that Miss Chinese Vancouver Pageant 2014 will be taking place at the Vancouver Convention Center on December 10th. Fairchild TV is proud to once again join hands with the Canadian Cancer society to help patients suffering from cancer. The Canadian Cancer Society also encourages everyone to support the Miss Chinese Vancouver Pageant 2014 Gala Dinner by purchasing tickets. For information and ticketing inquires please call 604 708 8818 or email asian@bc.cancer.ca.